Extraordinary wind cargo shipment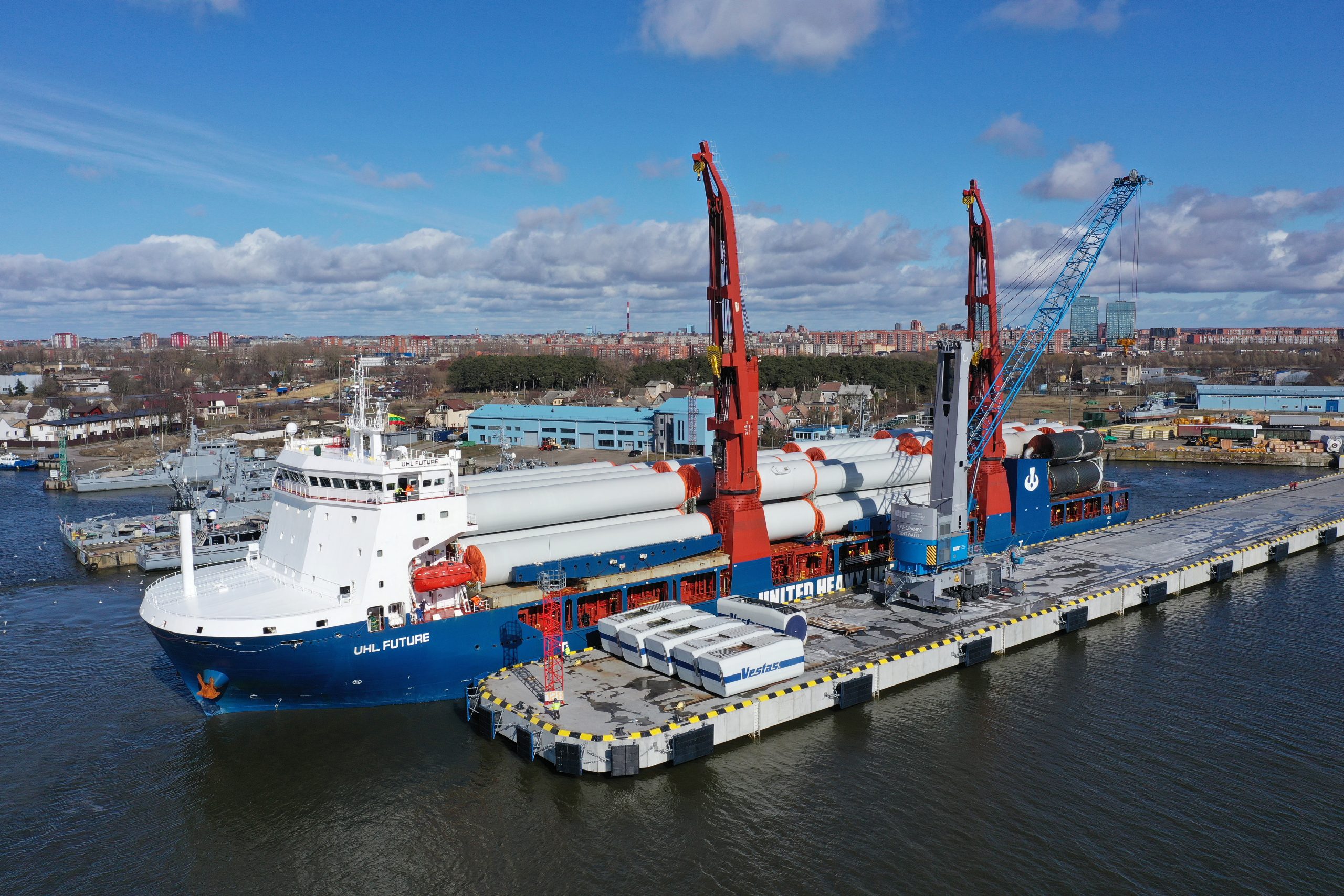 KKT ro-ro terminal accommodated m/v UHL Future with 6 900 t of wind turbine towers delivered from China. This is the first shipment of the project cargo dedicated for the largest in the Baltics wind park constructed in Telšiai region. Other turbine segments will be delivered in the coming months.
The new generation turbines GE Cypress will be the largest in Lithuania, full height reaching 220 m, rotor diameter 158 m. 13 gigantic turbines will generate about 70 MW of green energy per year.
The project is developed by the Lithuanian group of energy producers E energija and its subsidiary L-Vėjas in cooperation with global leader of wind turbine products General Electric (GE). Project logistics is provided by Estonian company CF&S.
It is not the first time when GE entrusts to KKT handling of wind cargo. Current project is quite a challenge due to size of turbine components – some of them are 80 – 90 t weight, blade segments exceed 65 m length. Handling by tandem lift of two cranes requires maximum precision in operation planning and high professionalism of crane operators.
We are proud to be able to participate in this international project and contribute to development of climate-neutral energy in Lithuania.