Catamaran has been delivered to Container Terminal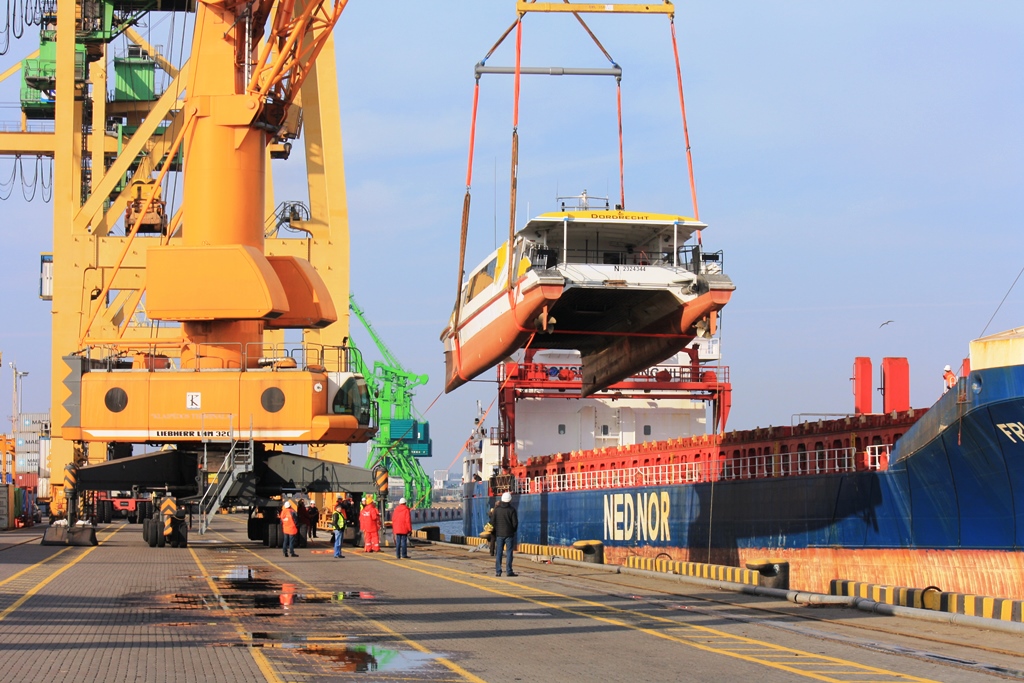 The new acquisition of SC " Smiltynes perkela" – the high – speed passenger – only catamaran type vessel was delivered to Container Terminal. This catamaran will start operating already this summer – she  will carry passengers from Klaipeda to Nida and Juodkrante.
Director general of "Smiltynes perkėla" Darius Butvydas told that the regular route to Nida and Juodkrante should be launched at the beginning of the summer season. According to D. Butvydas the vessel will accommodate 80 seats for passengers and 50 places for bicycles. The main deck features and indoor seating – a covered panoramic saloon for passengers with front and side windows and the outdoor observation deck. The company anticipates to use the vessel for diverse entertainments, like fourchettes, concerts and etc.
It is planned that the vessel will ply on the route twice a day. The trip from Klaipeda to Nida with a stop in Juodkrante will take approximately 2 hours. The one- way ticket will cost 30 litas, bicycles will be transported for free.
The company " Smiltynes perkela" anticipates to carry 16 thousand passengers  during one season.
In winter the vessel will carry passengers from Klaipeda to Smiltyne instead of old ferries.