New ferry line connected Lithuania and Germany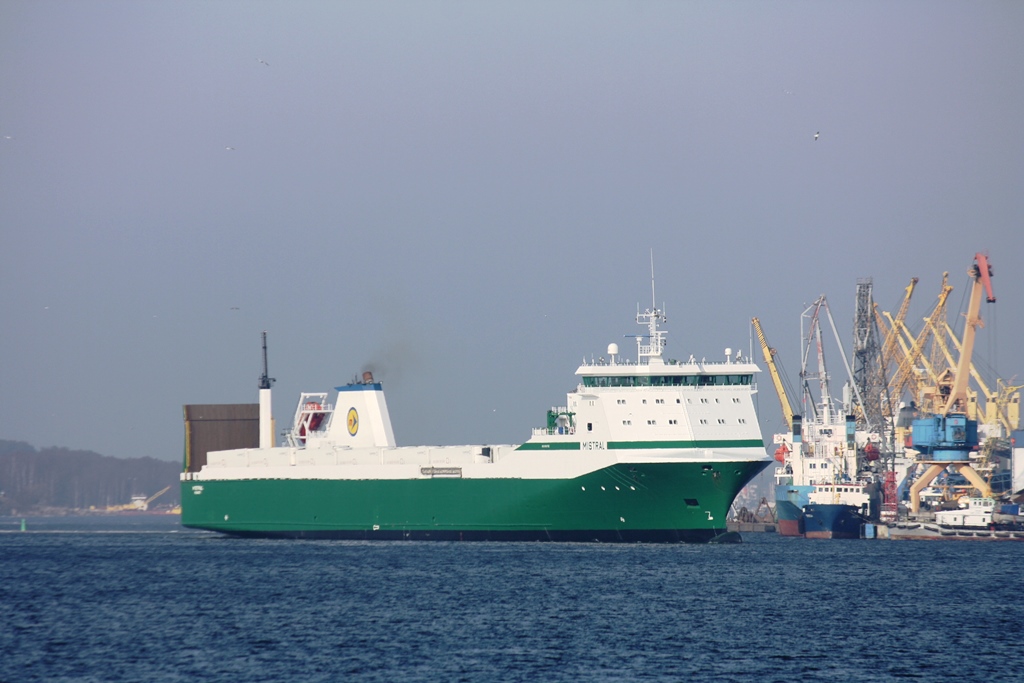 The new cargo ferry line connected Klaipeda Seaport and Germany. On the 21st of February, Friday, the ferry "Mistral" from Lübeck-Travemünde with 100 semi -trailers on board moored at Ro-Ro and general cargo  quay of JSC Klaipeda Container Terminal.
According to Vytautas Lygnugaris, the Chairman of the Board of  the new line operator JCS " Limarko" this project has been implemented jointly with  the company " Vlantana", one of the largest international cargo transportation companies  in Klaipeda region.
The ferry " Mistral" has been rented from the Finish company. For the meantime the ferry   offers three sailings per week. Should the line  prove to be successful Ro – Ro cargoes will be carried on daily basis.
The ferry " Mistral" was built in 1999, the length of the vessel is 153 metres and she can accommodate 100 trailers per one voyage.
According to Director General of Klaipeda Container Terminal Vaidotas Sileika for the time- being these sailings will be only trial voyages. " New cargo, i.e. semi-trailers and trailers, will open the new possibilities both to our terminal and to the entire Port. I am sure that volumes of Ro-Ro cargoes in Klaipeda Seaport should increase. Travemünde will become the new point allowing to reach Klaipeda Seaport on ship board. We will provide more possibilities to Lithuanian carriers", – told V. Sileika.
So far,  Ro-Ro cargoes were carried to Klaipeda and from Klaipeda only on ferries operated by SC " DFDS Seaways". Otherwise than ferries of the aforementioned company, " Mistral"  shall not carry passengers. It accommodates only 12 places for truck drivers.